Within the scope of the tasks of the federal waterway administration, viadonau is also entrusted with the construction and maintenance of public mooring facilities owned by the state. Along the Austrian section of the Danube, there are currently more than 120 public federal mooring sites available for commercial and leisure navigation (including waiting areas in the area of locks and mooring sites for damaged vehicles).
In the course of an assessment of the condition of the mooring fixtures at public mooring sites, it was found that some facilities no longer meet the current technical requirements and need renovation. Based on these findings, a priority ranking was drawn up with regard to the renovation of existing public federal mooring sites. In addition to these necessary renovation measures, the targeted upgrading of mooring facilities in particularly important locations / metropolitan areas along the Austrian Danube was investigated (e.g. equipping with mooring piles, shore power connection, car jetties).
Since spring 2018 the renovation of the following mooring sites has been completed:
Jochenstein waiting area (river-km 2204.8 right bank)
Sailer (river-km 2080.0 left bank)
Langgries (river-km 2071.7 right bank)
Loiben (river-km 2006.4 left bank)
Petronell (river-km 1889.6 right bank)
Hainburg (river-km 1883.9 right bank)
Thebener Straßl (river-km 1879.0 right bank)
The following mooring facilities are currently being renovated or structurally upgraded:
Untere Donaulände Linz (river-km 2133.9 right bank, removal of the existing bollards, new construction of 16 bollards)
Trockengutlände Linz Mitte (river-km 2129.1 right bank, construction of mooring piles, landings stages for the ship's crew and car jetty, preparation for supplying shore power)
Small craft mooring at Wildungsmauer (river-km 1894.9 right bank, expansion for use by cargo shipping, construction of mooring piles, landings stages for the ship's crew and car jetty, preparation for supplying shore power)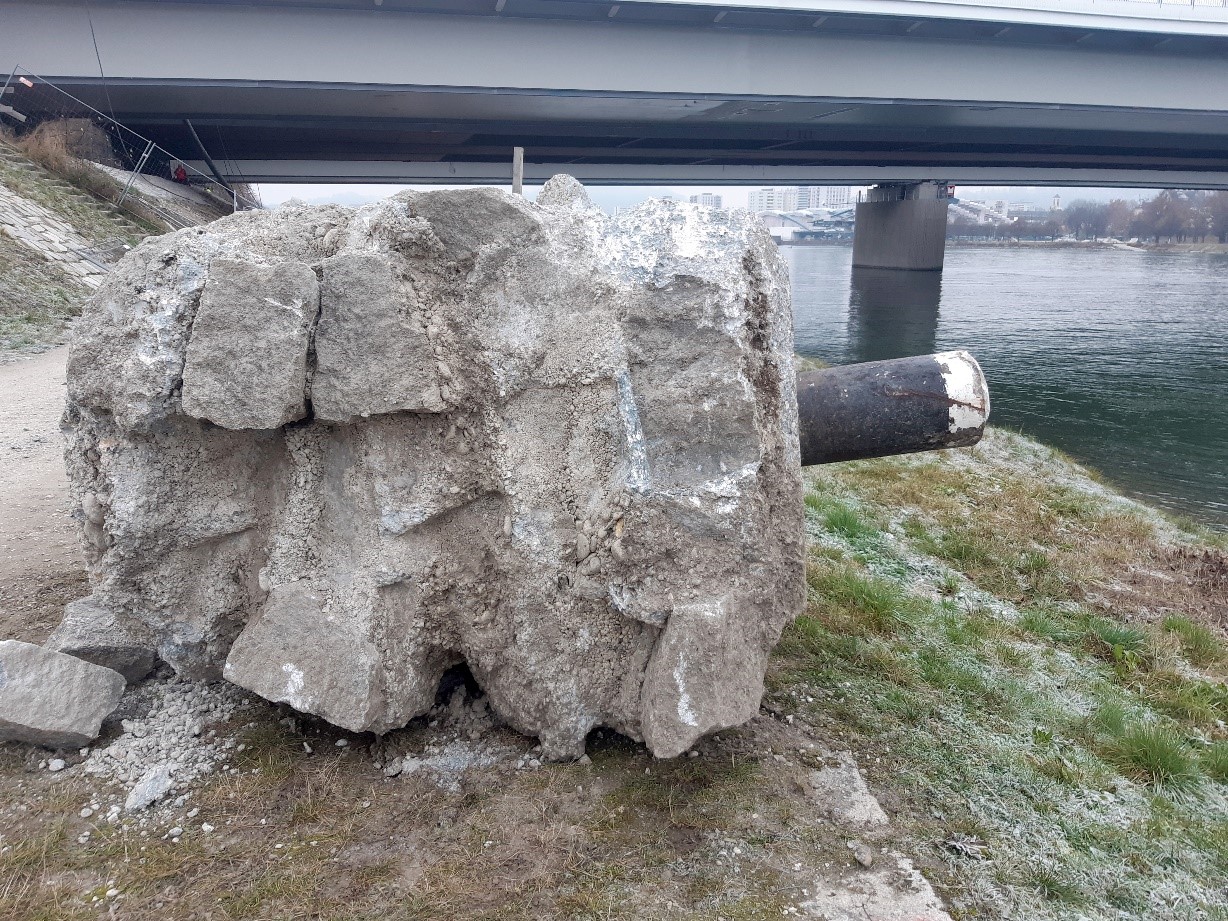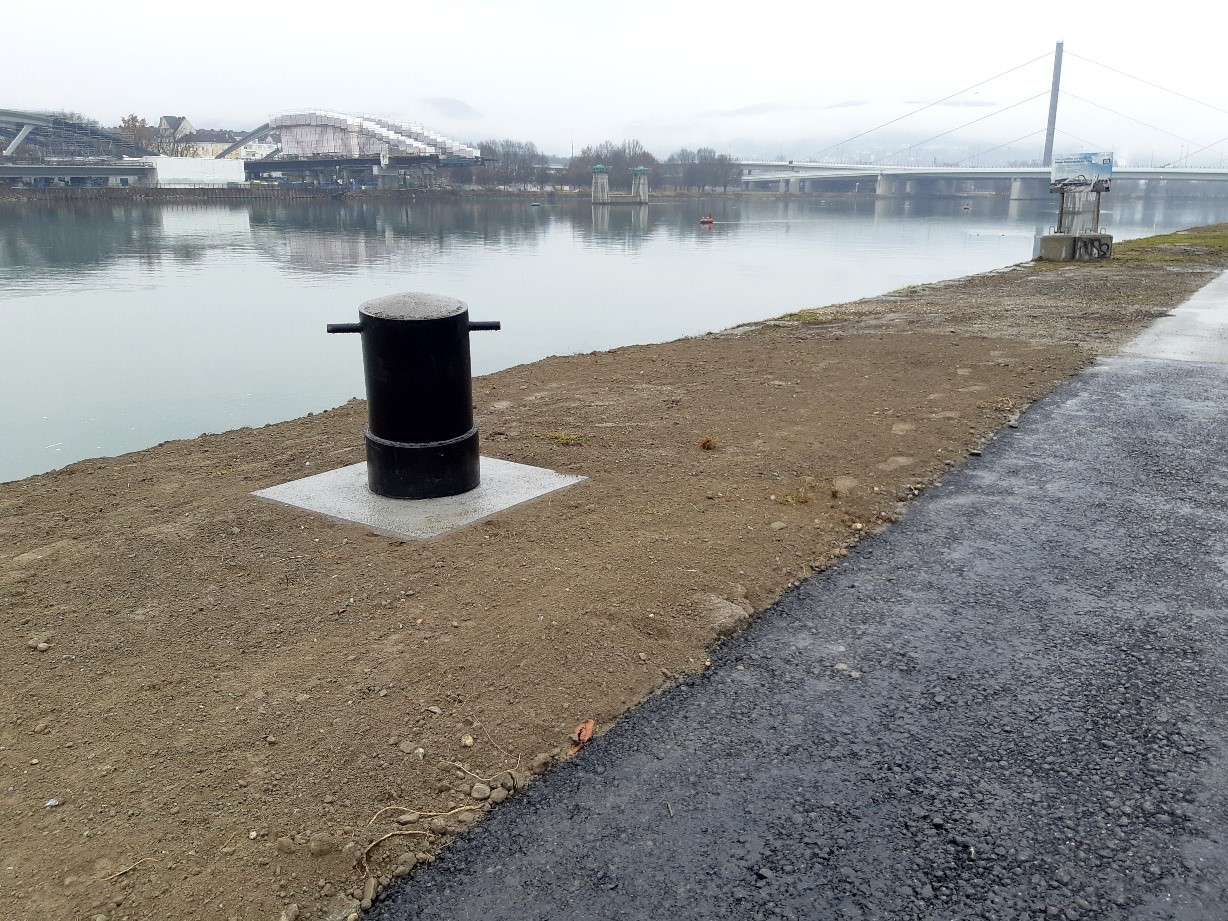 In order to further improve the quality of public federal mooring sites for commercial navigation, viadonau's medium-term goal is to offer cargo shipping the option to use shore power and selected services for supply and disposal. In addition to this, the feasibility of a digital booking system for public mooring sites for commercial shipping is currently being examined as part of the Danube waterway digitization campaign.